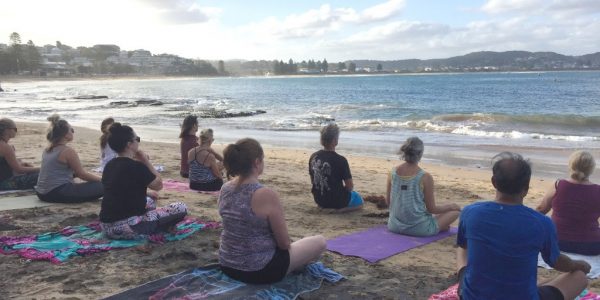 Join us for this one-off yoga class to raise funds for a wonderful cause.
Friday 12th March at Terrigal Haven Beach at 5pm
A one hour class to tune up the body and mind, enjoying the beautiful view and sea-breeze on your skin.
Suggested donation: $20
All welcome, regardless of your yoga experience.
All monies received for this fund-raising class will go to the Yoga Gives Back campaign
India gave us the gift of Yoga.
We invite you to join One Million other Yogis in giving back and saying thanks.
Please arrive at 4:45 and meet at the Haven beach by the cafe.
You may like to bring a towel, and your bathers for a beautiful swim afterwards.
See you there!